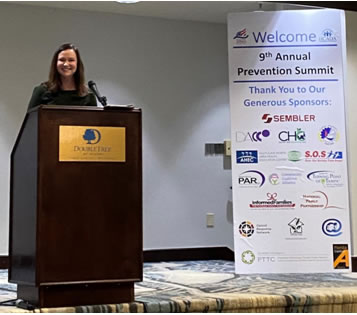 CES proudly supports the Drug Free America Foundation in their fight against legalization and abuse of drugs.
We attended the 9th Annual Prevention Summit and there we got acquainted with old friends and made new ones. We partnered with the Foundation for a Drug Free World at a vendor table and passed out drug education materials.
We attended seminars where great speakers like Florida Attorney General, Ashley Moody, spoke of her dedication to drug demand reduction and how it is making a difference in Florida. She acknowledged the deadly toll of the overdose crisis and drug trafficking at the border. She told us of a recent fentanyl seizure with enough fentanyl to kill the American population three times over! She is a firm believer in the work of prevention. It was inspiring to hear her speak.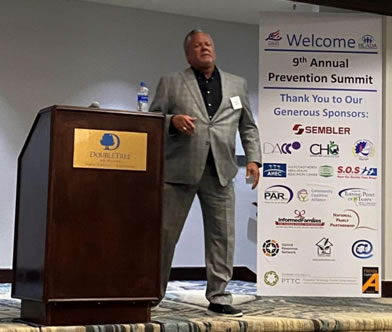 We also heard from former NFL player and Founder of Athletes in Recover, Randy Grimes. His story is all too typical. After a ten-year career, the former Tampa Bay Buccaneer Center told us how his love for football and his passion to play the game at any cost, ended up costing him nearly everything due to his addiction to pharmaceuticals. He has been sober for over 12 years now and states proudly that his greatest achievement in life is his recovery. He makes it his mission to help others in their recovery.
We were privileged to see 3 stellar women awarded the Calvina Fay Moxie Award. They were Laura Stack from Johnny's Ambassadors, Aubree Adams from Every Brain Matters and Corinne Gasper from Jennifer's Messengers. All of these women have amazing stories of courage when it comes to protecting children from dangerous drugs. They are Warriors, each one of them!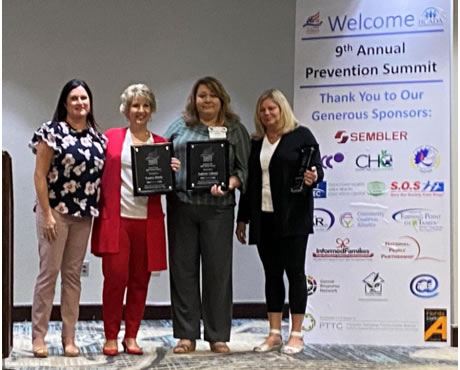 This annual Drug Summit brings many like-minded people together and it's very heartening to know that so many people understand the need for drug education and drug prevention and care enough to do something about it.
Find out more about Drug Free America Foundation here:
www.dfaf.org
Find out more about Foundation for a Drug Free World here:
www.drugfreeworld.org
IT DON'T MEAN A THING—A TRIBUTE TO SWING
We have been spending time with Lyla Menkhaus and the Central Park Performing Arts Center this month learning about the production of "It Don't Mean a Thing—A Tribute to Swing" that Lyla has been working on. This is an epic tribute to the music that shaped America featuring 13 world-class performers who came together to span the golden age of jazz through rock and roll, right up to the modern era of music.
The performances from Lyla Menkhaus, Drew Tucker, Bill Muter, Chase Maddox, Emily Maddox, Claudens Louis, Chris Patsis, Kevin Maddox, Hana-Li, Mike Foncannon, Ellie Jay, Darold Alexander and Kerri Lynn are exciting and edgy with singing, dancing and music to rock your soul.
We were so excited to be part of promoting this event and working up to the show that was on Sept 25th.