Consumer Energy Solutions Supports the Community Learning Center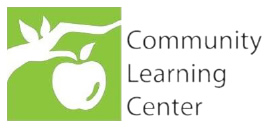 CES has been a major supporter of Community Learning Center for many years. Our whole group has participated in major fund raising events for the center. We won a $20,000 award from Chase Bank and a $50,000 award from Pepsi. These helped with building renovations.
The center recently moved from a 1,500 square foot facility to a fully renovated 7,200 square foot building! There was a ribbon cutting ceremony on Oct 2, 2013 which was attended by over 200 people including local officials and community leaders. This center has generated a huge amount of excitement in our community.
Community Learning Center staff and volunteers tutor about 40 low-income students per week. They also provide free homework help to at-risk youth, do teen-mentoring programs—training teens to tutor young children, they also provide affordable professional tutoring so ALL families can benefit. Additionally they provide free workshops for parents and educators, SAT/ACT college test prep instruction, a high school completion program, English as a second language and homeschool support.
The Community Learning Center also has programs you won't find any place else including a Code Academy class that teaches teens to build websites and monthly business education seminars to help those in business do better. There are many fun activities that CLC provides to this community. CES is very proud to be so involved with the Community Learning Center!
Do you live in Clearwater? Check out Community Learning Center