"This course was very good for me. It helped to show me that I need to slow down and really LISTEN to the customer. This helps create an understanding between the rep and customer. I acknowledge what the customer is saying and I can appropriately handle the customer questions and concerns. This truly helps the sales process to move forward in a positive way. Ultimately closing the deal by addressing the issues and benefits at hand." R.W.
When I read this Success Story from our training department recently, I realized the depth to which our training goes. This came from a seasoned sales rep who knows the drill, knows the industry and has been around for a while. What can you say when someone like that newly realizes the importance of listening to the customer and really understanding what the situation is that he's helping the customer with?
This is not something that is easy to impart to a new sales rep. Yet we do it on some level every day here at Consumer Energy Solutions with our ongoing sales training.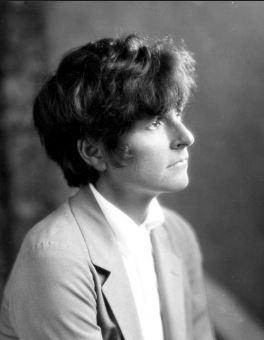 "Listening is a magnetic and strange thing, a creative force. The people who really listen to us are the ones we move toward, and want to sit in their radius as though it did us good." –Brenda Ueland
When we think of the stereotypical sales person we often imagine a loud, steamroller-type "car salesmen" person who talks all the time. This type of sales person will miss clues the customer drops, will not know what they like and dislike, and most definitely will not know what is important to the customer or even what the customer doesn't understand. Bottom line, if you don't listen, you'll have to work a lot harder to make the sale and you most likely will upset people along the way.
When you do listen to a prospect you accomplish a great deal. First, you understand that individual better—this works even over the phone! You will hear in what the customer says, what they consider important, what their concerns are and may even get clues as to how to provide the customer with what they really want and close the deal. Plus the customer begins to feel a rapport is building with you and you will find, perhaps surprisingly, a mutual respect building. This happens more often than not with good sales people. We all have that guy or gal who we prefer to work with on major purchases. Why? Probably because they listen!
"One of the most sincere forms of respect is actually listening to what another has to say."—Bryant H. McGill
So when I'm asked about the training we do at CES I have to confess that it is a source of great pride to me. I am moved by the feedback from our customers about our team. I am moved by the successes that our sales reps have. I know they are accomplishing personal goals and are gaining skills that will serve them for a lifetime. And most importantly, I know they are truly helping their customers.
Here's an example of what one of our customers reported to our Customer Service Department recently about their CES sales rep:
"I was having a hard time with another company continually calling me and trying to take over my account. They wouldn't listen to me when I said I already have a supplier. When I finally talked with Tim, he understood exactly what I was dealing with. I truly felt he listened and it's a pleasure dealing with an honest and ethical consultant!"