Our already amazing LED program just got better! Consumer Energy Solutions is now partnering with Global Energy Services, Inc. to provide even more energy-efficiency services—all designed to save the customer money!
LED lighting efficiency is better than ever. We are now able to serve customers across the U.S.A. And with the federal tax deduction available for these programs, out-of-pocket costs are lower than ever! (See last month's article on our website)
What's more, we can provide more energy saving solutions than ever.
1. Water Conservation
This is an exciting new service we can offer our commercial customers and is extremely beneficial to enterprises like universities, schools, property management groups, military installations, government agencies, private corporations and penal facilities—to name a few.
The water staff we work with have developed and installed over 150 large scale water projects saving clients over 2 billion gallons of water/sewer and associated costs.
All water projects are performed with in-house installation teams comprised of licensed plumbers, experienced journeymen and on-site project managers.
Our services include:
Investment grade water audits
Design/build domestic water conservation retrofits
Steam system optimization
Measurement and verification for water installations
Energy efficient hot water recirculation systems
Efficient irrigation system upgrades
Wastewater reuse systems
Rainwater harvesting, green roof and xeriscape systems
Chilled water drinking fountain systems and ice machines
Energy and water efficient laundry systems
Facility leak detection
Solar hot water
Now here's something you may not have heard about but it is a huge factor in getting better energy efficiency. It's called a building envelope.
WHAT IS A BUILDING ENVELOPE?
A building envelope is the physical barrier between the exterior and interior environments enclosing a structure. The building envelope protects the interior space from environmental events like precipitation, wind, temperature, humidity and ultraviolet radiation. It includes the roof, walls, windows, doors, and the foundation of the building.
CES can now provide energy efficient solutions to our commercial customer's building envelope!
2. Building Envelope
Our energy cost-saving building envelope solutions have been provided to commercial, industrial and institutional buildings across the country. We can do inspections, infrared testing, building design and operating system and air flow analysis.
Our specialized services include:
Air barrier systems and door weather stripping
Infrared imaging and investigative forensic analysis
Interpreting surface radiation with thermography to identify leakage in buildings
Early detection and repair of roof problems
Identifying distribution blockage within heating and cooling equipment
Building insulation
Predictive maintenance of high voltage circuits
Weatherization services and window replacements
Combustion systems
Machinery and electrical
Preventative/predictive maintenance through infrared evaluation
Commissioning and performance verification
Roads and bridges
White roofs
Recirculation fans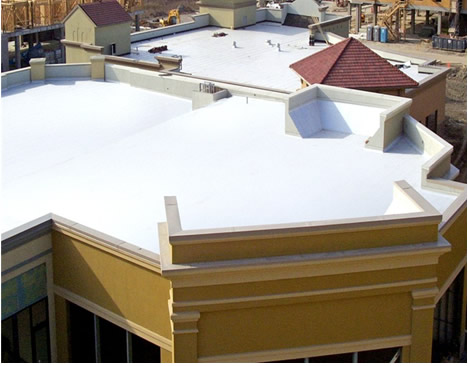 And the most amazing news about all this is it's easier than you think! And costs less than you can imagine when all is said and done.
Contact me, Jeannine Hall, at Consumer Energy Solutions today to ask questions or to find out how we can help you. There may be utility rebates in your area that will lower the overall costs even more! I can find out for you. Call 844-277-0043 or email JHall@cesstaff.com.