CES loves calling Clearwater, Florida, located on the warm waters of the Gulf of Mexico, its home base.
Even though we enjoy the sun and fun year-round, summer time brings a special height of activity when visitors, friends and family come to enjoy their time off. This makes for even more fun in the sun for us locals.
Despite the changing times, we residents of this home paradise have continued to be able to enjoy our beautiful Tampa Bay region. The outdoors continued to really shine through as a blessing during these recent months.
We all have reached a level of added appreciation for our surroundings where we are blessed with sunshine and the fresh air of the outdoors right here every day, work or leisure!
There's no need to travel when you live in paradise! From beach days to fishing trips, walks on trails in our beautiful parks, golfing and so much more. When the world goes crazy, we still have Mother Nature and all her blessings which she bestows on us, right here in our sunshiny home!
Please enjoy the photos of some of our staff while they are out-and-about in the fresh air of home!
The State of Create
When you create things, using your hands and your inspiration, you transcend your problems and bad moods. It is a known therapeutic method for all human beings.
We are creators to the core! We can create it all! And we should focus more time in creating, for that alone will prove more effective than many other things.
CES had a fun craft paint-in with staff, creating our own message signs which helped us be our unique and creative selves while enjoying each other. We had fun painting and creating together and it was just the right "medicine" to uplift us all.
We Love Helping Others
Our Consumer Energy Solutions spirit always includes having fun and giving back to the community.
Each week we run a 50/50 chance drawing.
We feature different charitable causes and our staff are always happy and eager to donate and participate.
Recently we all agreed to help a fellow employee who was out on leave handling a debilitating illness.
We were all too happy to help make life a little easier for her and her family. A total of $1500 went out to her, which greatly helped ease their hardship. Whenever our gang is called to help, they always do. It's what makes us a family. It's what makes us call CES our home!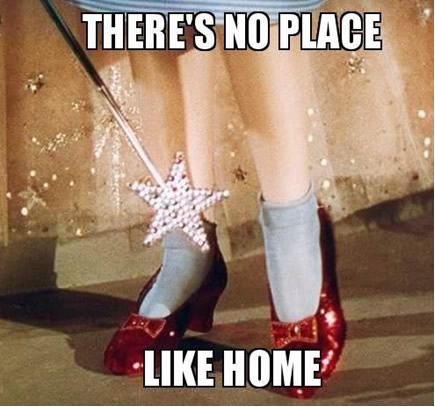 Having worked here for 10 years now, I can honestly say, "There's no place like home!"