Let's paint a picture of pre-pandemic days.
Unemployment was at historic lows. Labor participation was very high. Inflation wasn't noticeable, wages were rising, small businesses were thriving, and America was for the first time in decades energy independent.
I have great reality with this—especially with regards to small businesses thriving. We work with some of the largest Energy Supply Companies on earth and many thousands of commercial businesses. We were thriving on all fronts.
That was in early 2020.
Fast forward to late 2021 and nearly all of that has reversed. Today we have problems we haven't seen the likes of since the 1970s. And even then it was not on the grand scale it is today.
We are currently weathering a storm of high inflation that is getting higher. "Core inflation" which is defined as the rate of inflation not including volatile components like food, energy, alcohol, and tobacco prices, stands at this writing at 5.3%. That may mean nothing unless you realize that an "acceptable" inflation rate is below 2% per Federal Reserve policy makers.
Inflation is evident on the energy front as well. Gasoline prices are up 43%, natural gas is up 21%, and electricity has gone up 5.2%.
One crazy inflation spike is in the used car industry. Used car prices have skyrocketed by 32% over the past year! I have a friend who purchased a brand-new Toyota Rav 4 three years ago. He recently looked up the current Blue Book value and it is now, as a used car, worth nearly $4,000 more than he paid for it new.
According to an article written on October 18, 2021, by Chris Talgo called Americans' Economic Confidence Plummets Amid Increasing Inflation and Shortages, overall, today "the average American household is spending an extra $175 per month on food and energy, thanks to inflation."
We've all heard the news about "supply chain shortages" of everything from furniture, car parts, and even food and clothing. We are experiencing a shortage of microchips, metals, plastics, lumber, and all sorts of other items. We are all seeing empty shelves in the stores. Even clothing racks have been sparse.
Why? Simple, there is a lack of longshoremen to unload shipping containers from ships now parked in the ocean near ports. Thus there is also a shortage of shipping containers and more and more a shortage of available truck drivers. Thus we have "supply chain" problems.
In fact, per the same article, "more than 11 million jobs remain unfilled, an all-time record."
You get the picture and I'm sure this isn't surprising news to you.
But what we do here at Consumer Energy Solutions is something you will want to avail yourself of if you have a commercial business or property in a deregulated state. I realize you get a lot of calls on this subject of your energy bills. The thing is, we can actually help you by locking in the best rate in the current market for your electricity or natural gas for 1 to 3 or more years.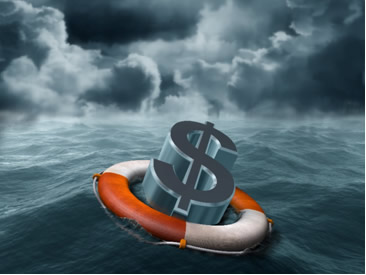 So, no matter what the trends are or where the price of energy ends up, we can actually help you protect your bottom line now.
Take a pro-active step and call us today for a Free Rate Analysis. We will look over your business electricity and/or natural gas bill and find the best Energy Supply Company for you to work with. Not all energy accounts are the same, not all energy suppliers are the same. Our Energy Consultants understand the ins and outs of this business and are standing by to help your business weather this inflation storm.
Call today! 866-748-2669.