Energy Efficiency Experts
Trusted source of intelligent commercial business energy decisions since 1999.
Free Rate Analysis
The Latest Update on What is Happening in the Energy Market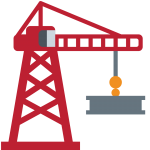 History
Founded in 1999 in order to provide options to residential and commercial consumers of electricity and natural gas throughout the United States and Canada.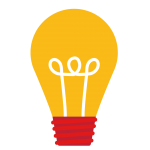 Location
Located in Clearwater, Florida, we are a sole source, full service energy broker company with the expertise to help customers get the most out of their Energy Choice Programs.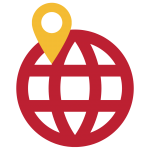 Suppliers
We work with the largest energy suppliers in North America. We have enrolled over one million customers, including many Fortune 500 companies.
Our Mission
Our mission is to empower our customers with the information they need to make intelligent energy buying decisions.
Total CES Customers in Energy Choice Programs
CES Customers Annual Electricity Usage (kW/h)
When you work directly with an energy supply company in your area, you are not going to get competitive rates. Energy supply companies can only offer you their rates. We can get you the best rate in the current market.
What People Are Saying
We are fully dedicated to helping you. When you work with CES, there is no need to worry about customer support. We are famous in the industry for stellar customer service!
Ed Kelly, Federal Catering LLC
"It was indeed a pleasure to work with, my energy consultant… he is knowledgable of the industry, the product and service he is offering and how it fits the needs of the customer and why it makes sense. One of the elements I appreciated most was his directness. He did not sugarcoat any part of our dialogue. He delivered his point, clearly."
Darrell Lemons, Baptist Memorial Services
"I am very impressed with CES. I told my energy consultant my concerns and I got the impression he cared. He took it to heart. Both he and his supervisor addressed all of my concerns. They were not pushy; they advised us and we are very happy. Looking forward to our rate protection and appreciate CES's ongoing service."
Iris L. Somerville, VP Operations/Human Resources, Annapolis Lighting Company
"Please tell [my consultant] thank you so much. He truly went above and beyond for me. I was thrown into this project and knew nothing. [He] explained it all and never made me feel like any question asked was a dumb question. He is definitely a consultant not a salesman,  he is the reason we renewed and the reason I know so much about energy."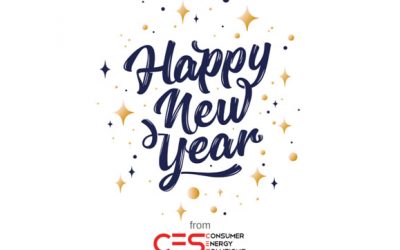 The new year is finally here and with it there are hopes, renewed goals, and visions of what could be. We are very happy to be here. Throughout January we have focused a lot on the team. It's an amazing team of people here and they don't come any more professional....
read more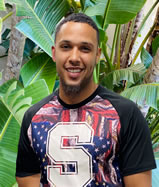 Joel B.
May 2021
"I am very grateful to be working for an amazing company. This is my second family. I've been here 5 years now and there is no other place I'd rather be. I am thankful for all my learning experiences and I plan to keep learning more! CES has really helped me grow as a person."
- Joel B.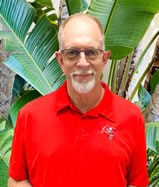 Christian J.
Apr 2021
"I worked with CES as an I.T. and Networking Consultant many years before becoming an Employee.
They had lost almost everything in a fire and were moving into a building I knew well, on to a network I had designed, so I was more than happy to help.
Long story short, by the time I was done, I had replaced most of their computer technology, most of their I.T. Staff, and totally moved their dialers and pbx's to run on much more modern technology, saving them a significant amount of money every month. Lastly, I designed the network for the current building, and once I finished that I went back to my normal life and left CES in memories.
Fast forward about 9 years:
I had left my previous job, and CES was having a lot of technical issues, so Pat and Bev had me hunted down. I decided I would help for a few months as a contractor and then do something else, but I soon realized that it would take a long time to get everything running smooth again, and the longer I worked here the more I realized how different this group was from every other place I had worked. Very quickly I found myself Happy to go to work, Glad to see my work Family every day. I have worked at some amazing places in my life, but the people you work with are what makes or breaks it for me, and my fellow staff really care for each other and go out of their way to help, just like family!"
– Christian J.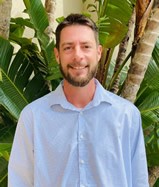 Steve B.
Mar 2021
"Thank you for the opportunity to work for CES. It has been a smooth start to this company. Everyone is really helpful and the atmosphere is amazing!"
 – Steve B.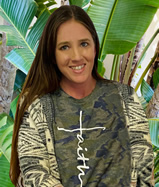 Jennifer M.
Feb 2021
"Wow, I am honored to be selected as employee of the month. I have been with CES for about 3 years and when I first started, I had no clue about the energy industry (and had a lot to learn). I would like to thank my boss, Di and our team April, Steve & Tyler for all of their hard work, because I couldn't do my job successfully without them. I would like to thank the Managers and Reps for their hard work too, because without them, I wouldn't have a job. I would like to give a big Thank You to Pat Clouden, because none of this is possible without you. I look forward to many more years."
- Jennifer M.